For Sale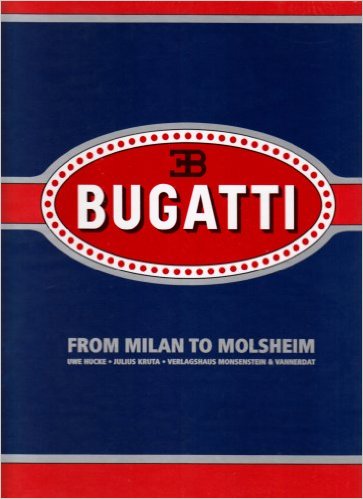 Bugatti – FROM MILAN TO MOLSHEIM
Uwe Hucke; Michael Ulrich; Julius Kruta
Hardcover
ISBN 10: 3938568399 
ISBN 13: 9783938568392 with slip case Publisted in 2008
This is a very good copy of a rare book which was published as a Limited Edition of 1000 copies. The book is an essential reference for the Bugatti enthusiast comprising 807 pages and almost 1000 illustrations. The text is in English and German. The book is in excellent condition as is its distinctive slipcase. This is a very large, heavy and valuable book which will require additional postage. 
Price $900.00 dollars or best offer
---
Free Consultations Available
If you get well and truly stuck with a provenance research project, consider contacting me.
Click here for more details.