The Vintage Car Research Newsletter is an online publication that is published once per month.   The Newsletter promotes due diligence and provenance research.  Monthly columns include "What I Know For Sure" written by various attorneys, a judge and other experts.  A monthly interview of a person of interest and multiple provenance research tips are also featured.
The cost is $200 per year.  An introductory copy is free.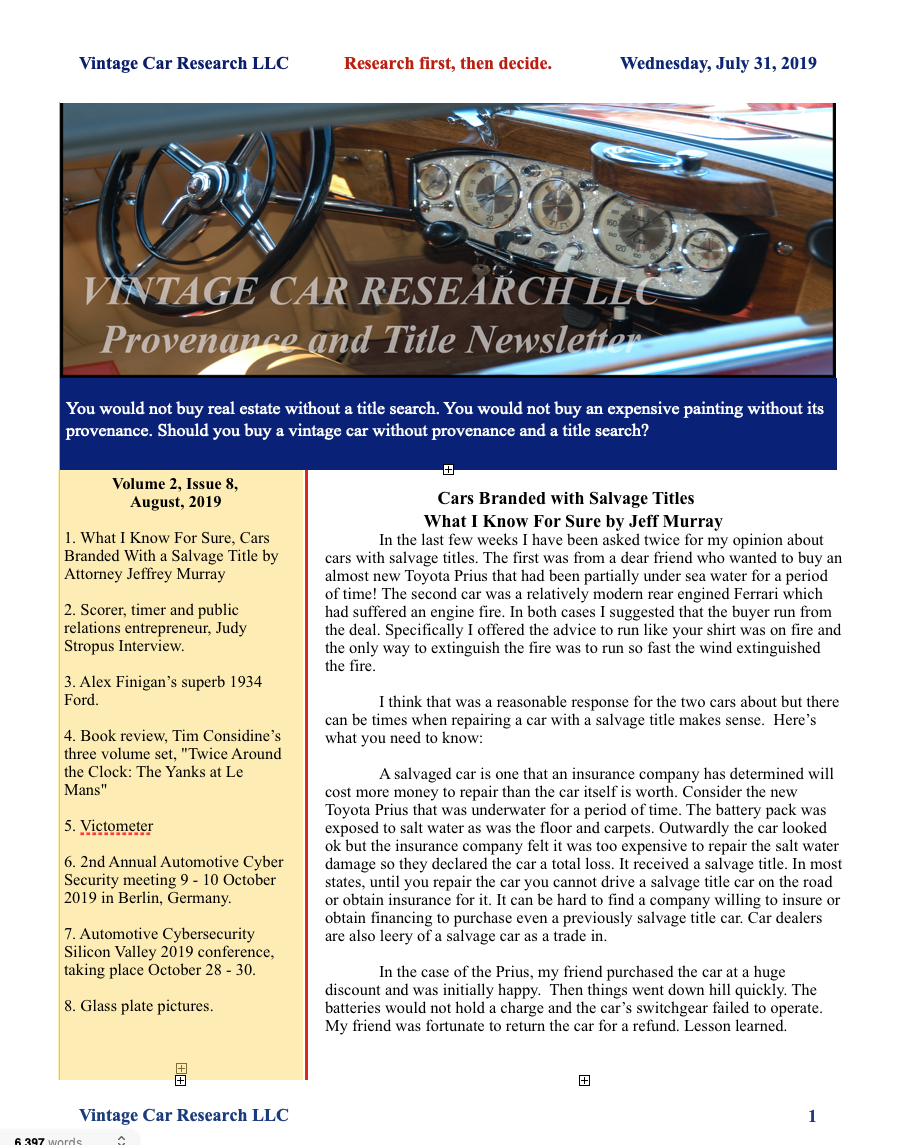 I have also published a limited run of a 44 page handbook/resource manual detailing how I research the provenance of vintage cars.  The book includes over 140 websites and resources. Everything I have accumulated over 15 years of research is in the book.  The cost is $35 dollars, shipping included. 8.5 x 11 inches.  My goal is the same as this newsletter, to promote provenance research and due diligence.
Topics include:
VIN number research.
Image research. 
How to find people. 
Vetting people.
Researching old newspapers.
Using libraries all over the world.
Finding the book you need.
Finding telephone numbers.
Sample contracts.
Recommended attorneys.
There is nothing I know of like this on the market today. The book will be updated annually. Updates will be available for free to paid Vintage Car Research Newsletter subscribers.  Available to order now.
contact: jeff@vintagecarresearch.com
---
Free Consultations Available
If you get well and truly stuck with a provenance research project, consider contacting me.
Click here for more details.